Blood, Sweat & Cheers
Iron House Luxury Home Gym Designs
We know what you're thinking, What my 200-square-foot apartment really needs is a luxury home gym installed.
Lucky for you, we've got just the service to do it! Iron House Luxury Home Gym Design turns an average gym space into a work of art.
Sure, do their leather heavy balls cost upwards of $300? Yes. And $500 squat bars? You better believe it!
But if you're going to call in celebrity trainer Jim Ryno — the guy who's built gyms on yachts — to rehab your workout space, can you really put a price on a super awesome gym?
Don't like the equipment you see on the site? Iron House will work with you and your personal style to custom manufacture weights and equipment to exactly the standard and look you're going for. Because if there's anything your fifth floor walkup in east, east, east Bushwick needs, is bespoke 35 lbs. weights.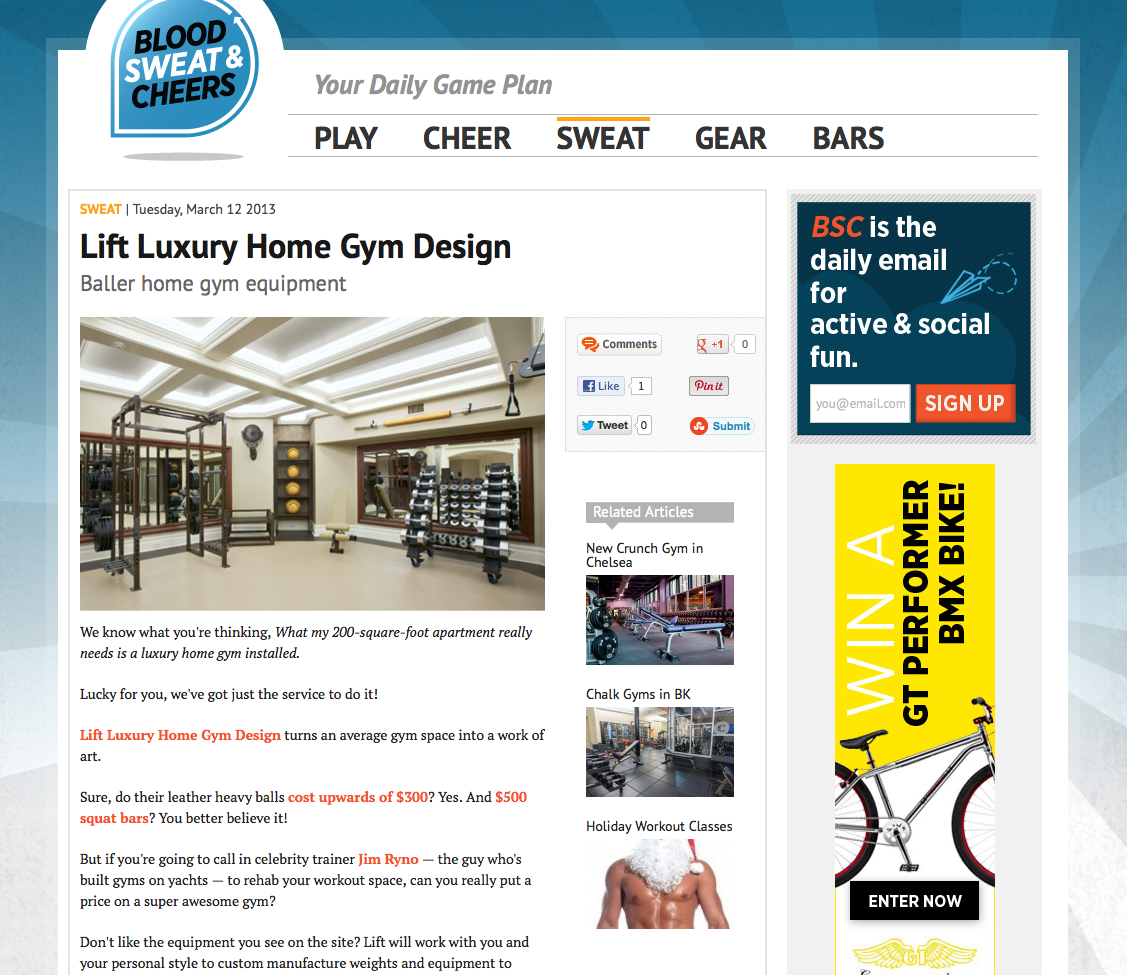 Baller Home Gyms Jim Ryno